Fishing Trips
Please contact HI Tide Fly Fishing to Book Your Oahu Hawaii Bonefishing Trip!
To book your Oahu Bonefishing Trip. We accept cash, U.S checks and credit cards. A 2.7% convenience fee will be added for credit card transactions.
DEPOSIT / CANCELLATION POLICY: A $100 deposit for everyday booked is required within 7 days of booking. The deposit is completely refunded if your trip is cancelled due to bad weather. You can cancel your trip up to seven days before your scheduled trip to receive a refund on your deposit.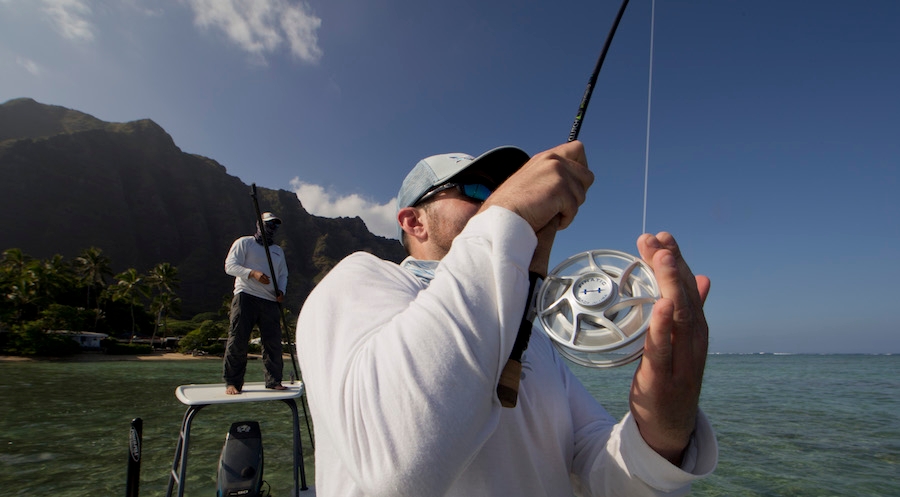 Bonefish Fly Fishing Trips
Bonefishing in Oahu Hawaii can be some of the most challenging Bonefish to catch with a fly rod rewards can be great with some of the biggest bonefish. We use 9′ saltwater fly rods 7wt, 8wt or 9wt with a saltwater safe fly reel with a good drag. WF floating saltwater fly line with 200 yds of 20-30 lb backing, 9′ to 12′ fluorocarbon tapered leaders with 16 lb and 12 lb tippet.