Fishing Trips
Please contact HI Tide Fly Fishing to Book Your Oahu Hawaii Bonefishing Trip!
To book your Oahu Bonefishing Trip. We accept cash, U.S checks and credit cards. A 2.7% convenience fee will be added for credit card transactions.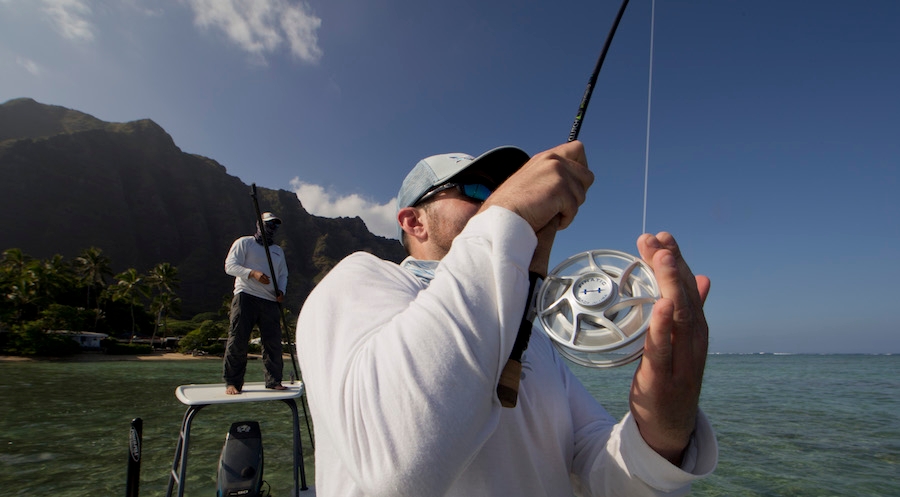 Bonefish Fly Fishing Trips
Bonefishing in Oahu Hawaii can be some of the most challenging Bonefish to catch with a fly rod rewards can be great with some of the biggest bonefish. We use 9′ saltwater fly rods 7wt, 8wt or 9wt with a saltwater safe fly reel with a good drag. WF floating saltwater fly line with 200 yds of 20-30 lb backing, 9′ to 12′ fluorocarbon tapered leaders with 16 lb and 12 lb tippet.