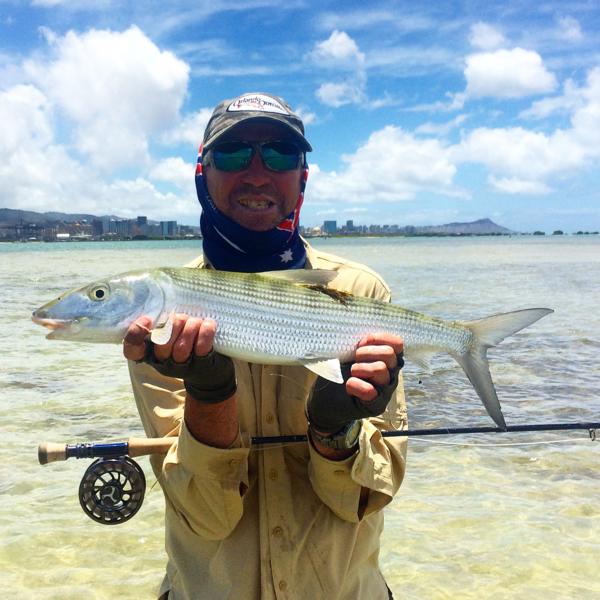 The fishing here in Hawaii this Summer has been great. The Bonefish have been on the flats giving anglers many shots. The weather has also been treating us right with very little rain and cloudy days have been to a minimum.
The first image here is James from Australia with a beautiful Hawaiian Bonefish.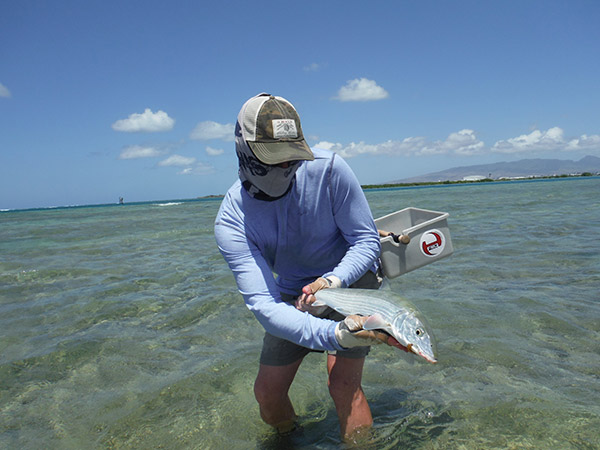 Orvis rep Tom Evenson with a nice Hawaiian Bonefish.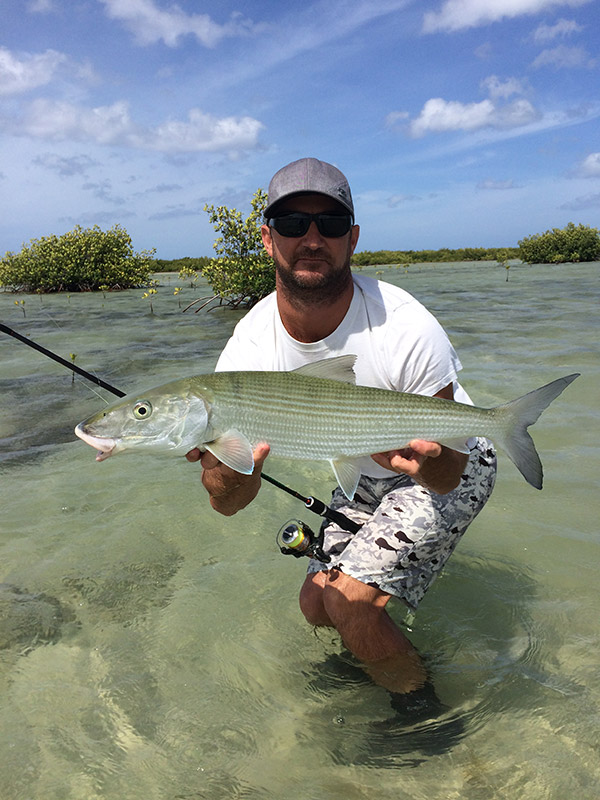 Ryan from Australia nails a nice one with the Cranka Crab with his spinning rod.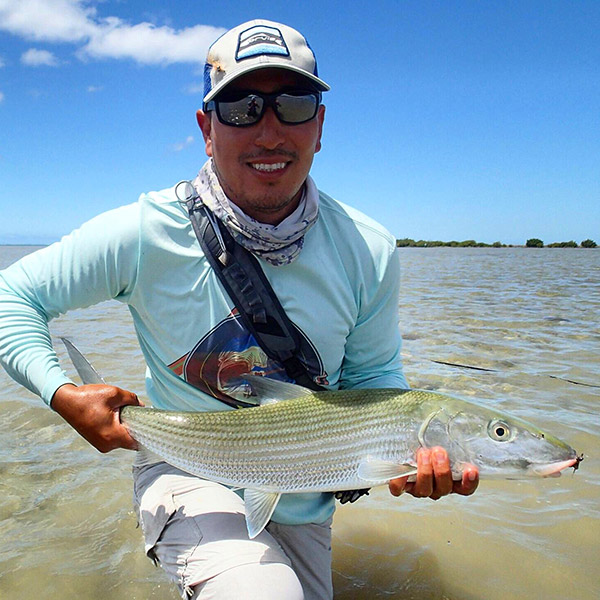 I get to sneak a cast in every now and then.
Posted in: Uncategorized